IT and software companies
The partner for IT and software companies
As an IT and software company, you often have long-term projects and an established customer base that you work with. Quotes can be fairly extensive, and many different employees work on a single project. A tool such as CoManage can be a godsend. Not only can you send out your quotation very fast, you also get insight into the hours and tasks per project for the entire team. Every month you will have a good overview of the income and expenses and whether there is room for a new project.
digital administration invoicing, customer management, ...

professional offers flawless and fast

time tracking your hours effectively

manage purchase invoices and other costs

7/7 support every day from 9h till 22.30h

extensive project management including administration
Discover the advantages for IT and software companies
And find out why CoManage is the favorite
administration program for many IT and software companies
Comprehensive professional quotations
Even though you will have to personalise a quote per customer. In CoManage, however, it is possible to store fixed services in CoManage. This way you can quickly create a professional quotation for your customer in minutes.
Monthly overview of income and expenses
Because projects sometimes take longer to complete and you cannot invoice everything immediately, it is useful if you can see what is coming in and going out on a monthly basis. This gives you good insight into how your IT and software business is doing financially.
The active phases per project are clear
In long-term projects, there are often several phases. In CoManage, you can see exactly which phase is active per project. You can also see per phase all tasks that are still open and who from the team is responsible for them.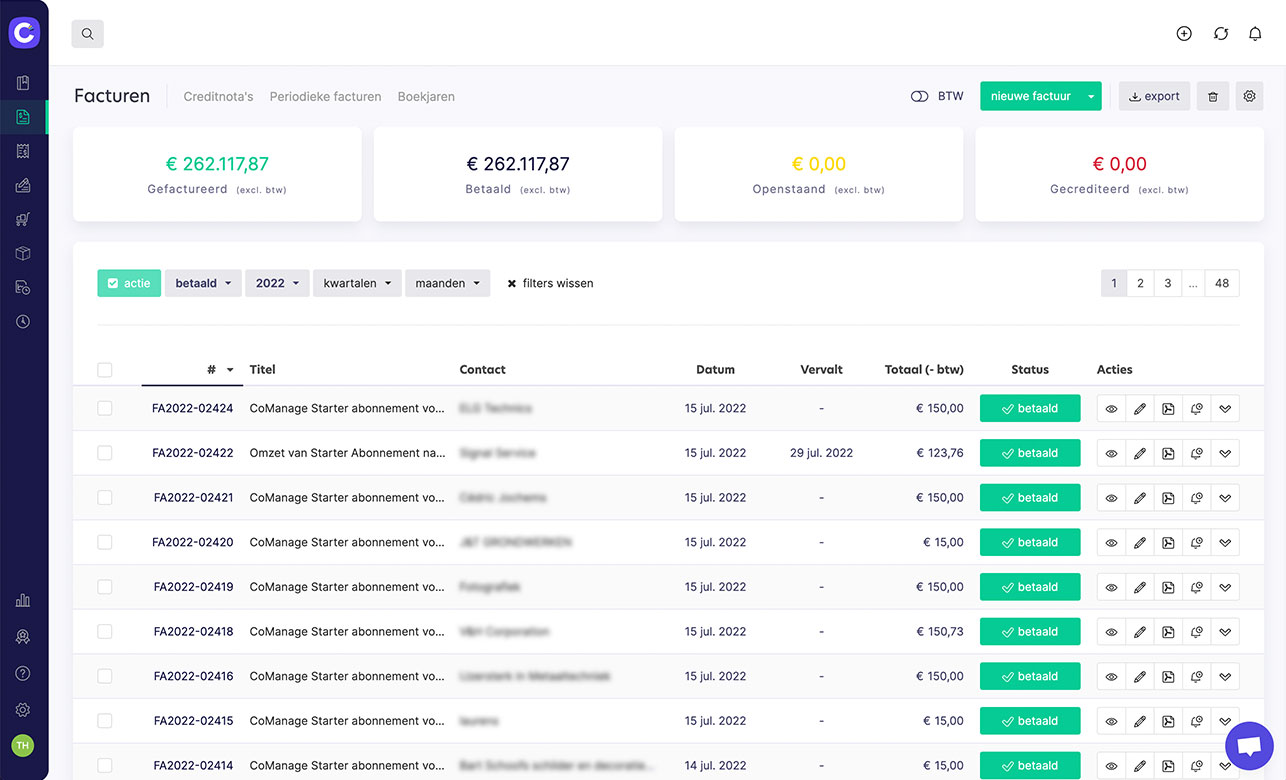 Functionalities for IT and software companies
With CoManage you have a collection of tools which make your life as an IT and software company easier:
Blog posts for IT and software companies