Home
Manage unlimited sales and purchase invoices 🚀
With our user-friendly business software, you can easily manage your administration. Create flawless invoices, professional quotes, and manage your customers. From time tracking to project management, CoManage supports your business needs.
Questions? Ask them 7 days a week from 9 am to 10:30 pm via our online chat 💬.
Create flawless invoices

Manage unlimited purchases.

Professional appearance.

7 days a week support.

Receive your money faster.

Time savings for yourself and your business.
Affordable and user-friendly administrative tool for any entrepreneur
7 days a week support from 9 am to 10:30 pm
Automate invoicing, reminders, and payments
Link invoices, purchases, and time trackings to projects
and so much more... try now for 14 days for free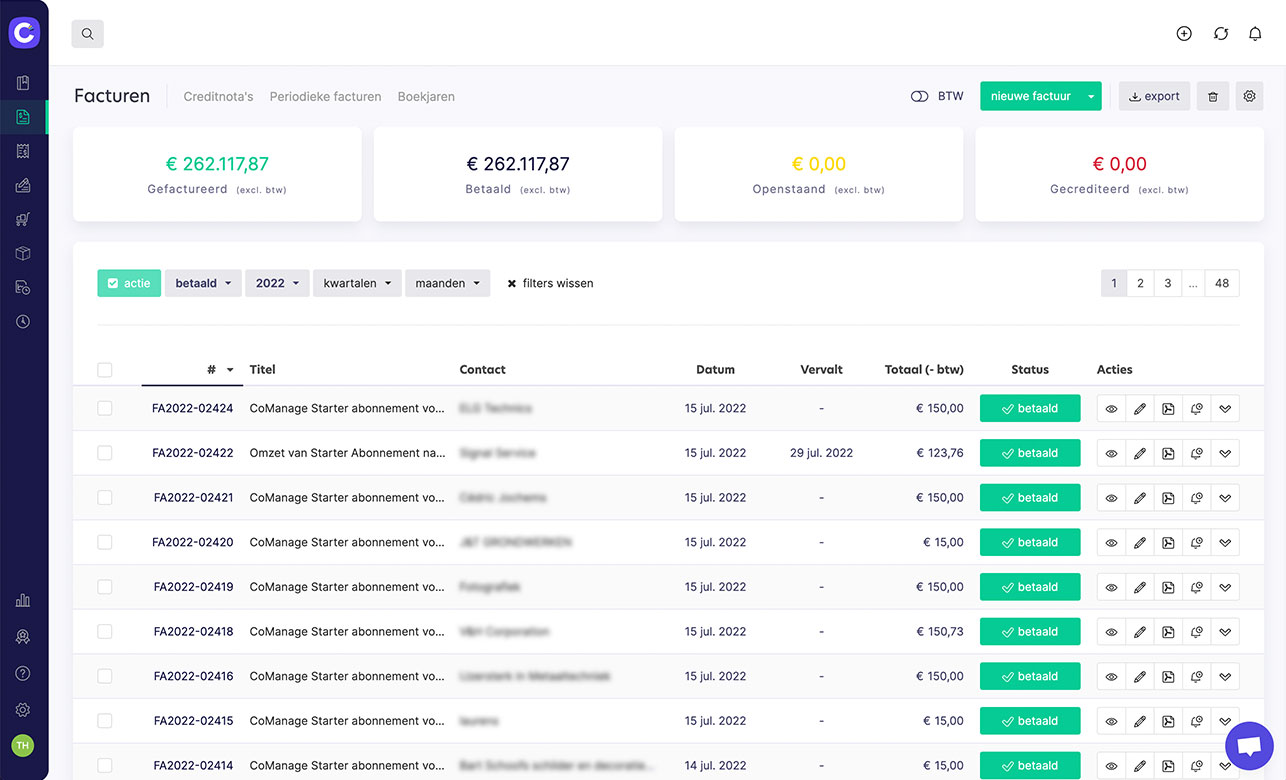 From now on, invoice without error.
CoManage fills in many fields of your invoice automatically, such as the invoice and due date. Other data can be retrieved quickly with a click. (Sub)totals, VAT and discount calculations are done fully automatically.
Easily manage your customers in CoManage
You only need a VAT number to add a company to your CRM. CoManage automatically fills in all the other data. This way you immediately have the right data for your quotations and invoicing.
And if you already have a customer file in Excel, you can import it into your CoManage CRM with one button!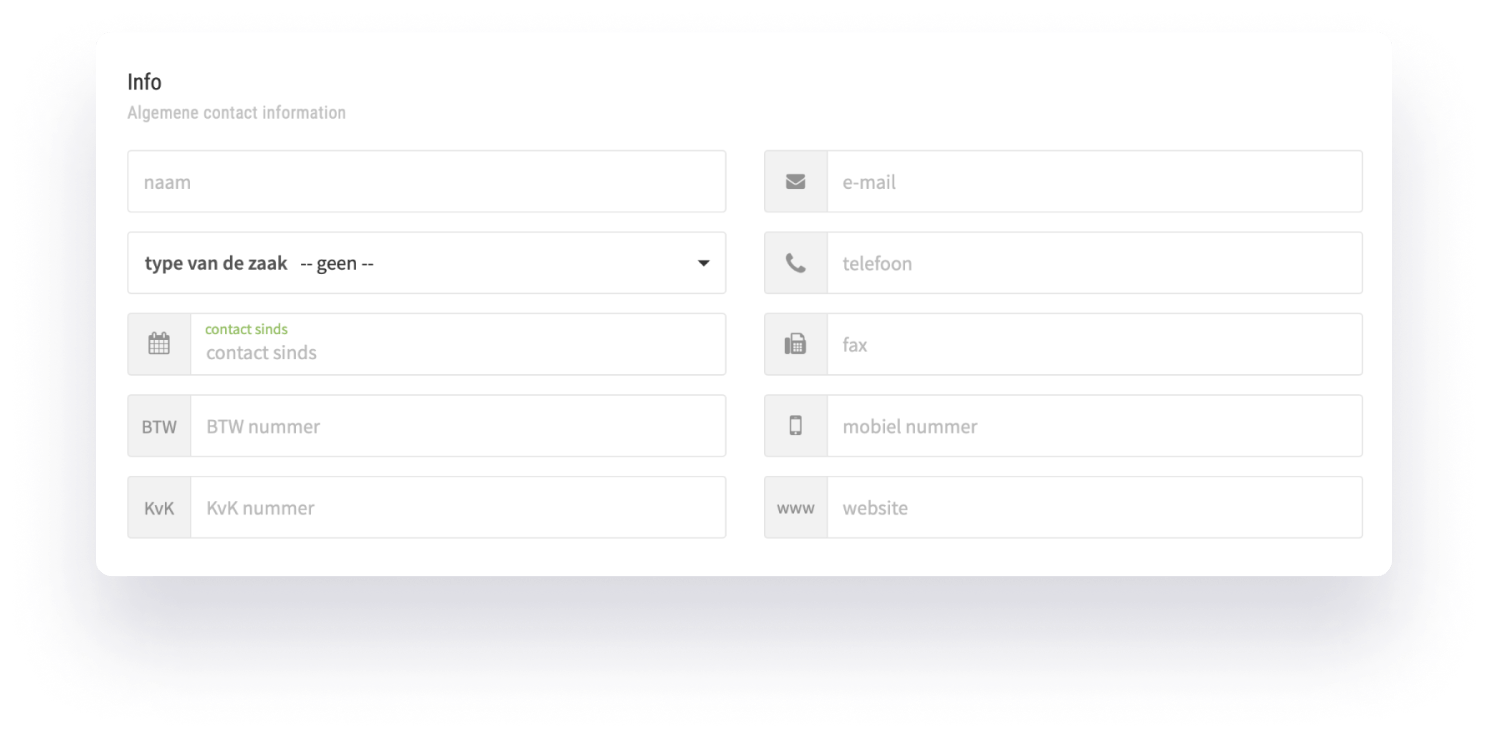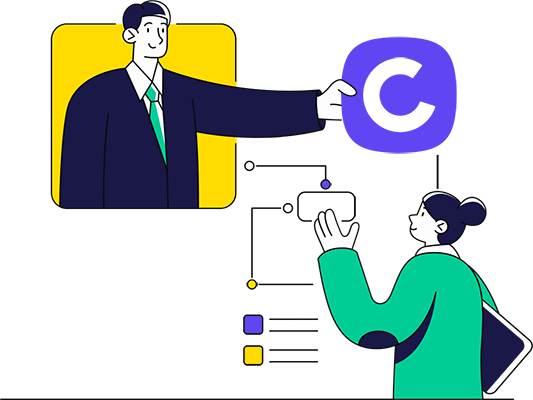 Project management & Time Tracking
Do you need a clear overview of all your projects where you can immediately see which quotations, invoices, costs and time registrations are linked to them? Then try project management with CoManage and gain insight into your projects!
Need help? Our team is always there for you, even on weekends.
Getting stuck with your invoices or quotes? Or do you have a pressing question or request for the support team? Start a conversation via our chat, or send an email to support@comanage.me. Even on weekends and late hours, we're happy to help you out!
More than 1.500 entrepreneurs are already using CoManage.
And they rate our tool with a whopping 92% satisfaction score. Find out why Bjorn and Sander chose CoManage in the videos below.
Thanks to seamless integration with these apps, your billing runs even smoother.
These smart apps work smoothly together with CoManage. This way you can save even more time in your administration.