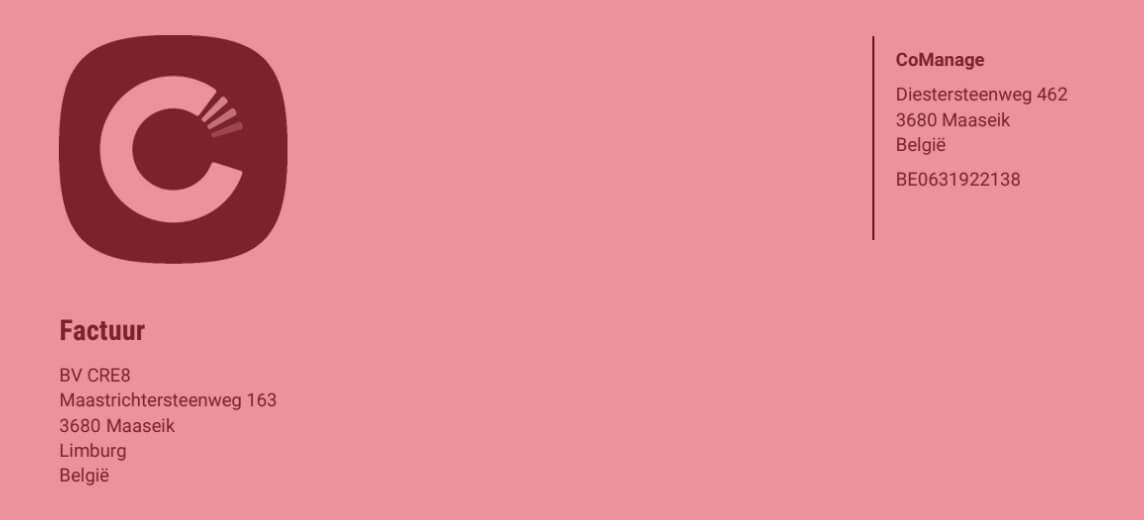 Invoice sample. Download this free PDF for inspiration.
Which fields do you have to put on your invoices? How should your invoice look like to impress your customers? And how can you create it with as little effort as possible?
Every single entrepreneur is asking these questions. You can find the answers in the free sample invoice …
PDF invoice example
Below you can download the invoice sample. It may be hard to believe, but this PDF invoice is made in just a few minutes
It contains all the necessary information and fields you have to include on your invoices.
---
How is the invoice example created?
This invoice is made with CoManage. Our online tool is being used by smart business owners who do not want to spend hours on administration.
At the same time, none of them wants to spend a huge amount of money on expensive or complicated invoicing software.
To create an invoice as the one above, you first have to register.
(14 days free trial, no obligation, no credit card needed, from € 14,5 per month).
You then choose your invoice template.
Make some changes to make it look exactly as you want, as in the example below: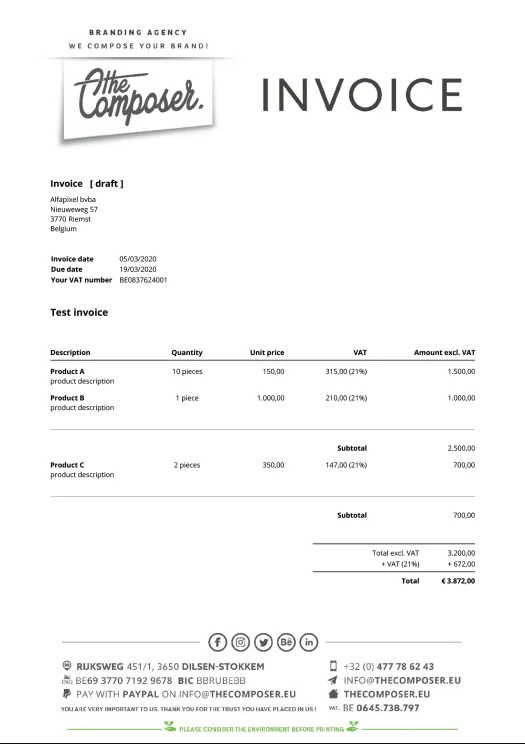 And you are ready to start invoicing your customers.
---
Invoice ready? Send it out the way you prefer
When the invoice is ready, you can download it as a PDF.
Or send a secret link with your online invoice to your customers.
Sending your invoices fast = collecting your money fast
That's all there is to it.
In fact, it is so much easier and faster than using e.g. Word or Excel for your invoices.
Why not feel the difference yourself?