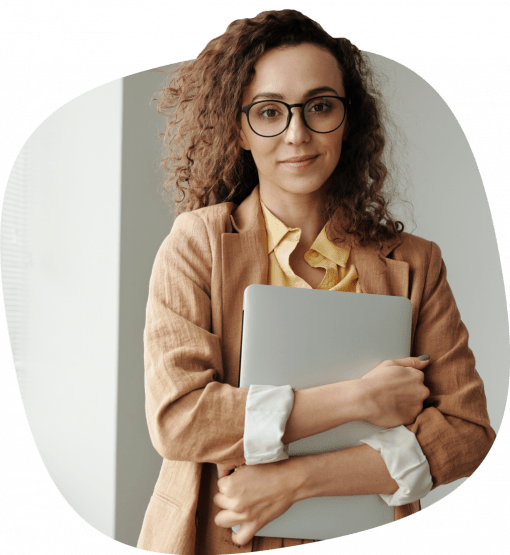 A range of options for your administration.
As a company or freelancer, you want to move forward. Unfortunately, between dream and reality stands the administrative hassle that eats up your precious time. And slows down your business. But it can also be different.
Discover all about the functionalities of CoManage here. Our unique software combines the power of 6 programs in one online tool.
An invoicing program on your computer and in your pocket.
CoManage works just the same on your laptop, computer, tablet or smartphone. So the invoicing of your company is always at your fingertips.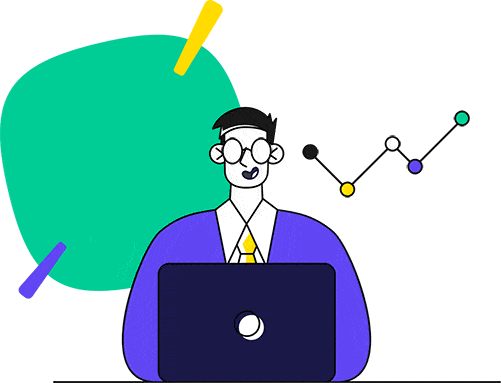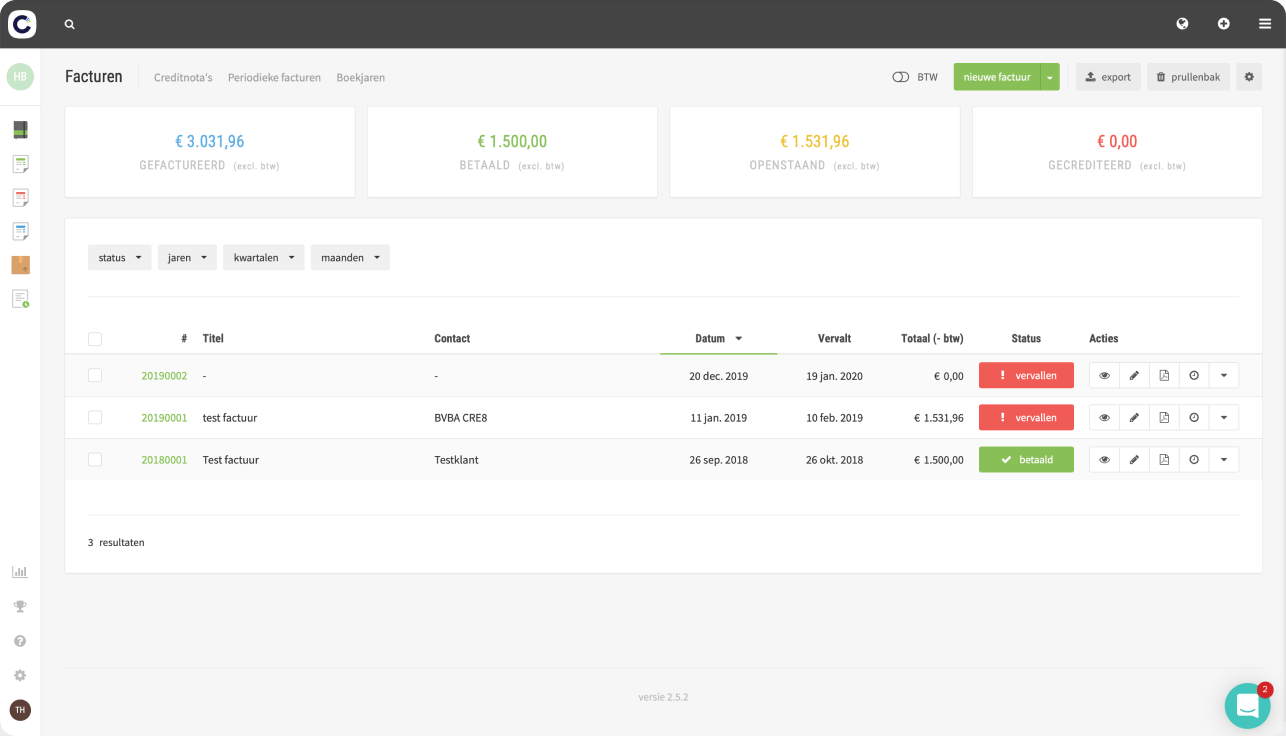 And save you a lot of time thanks to our intuitive interface.
In CoManage you create digital invoices in minutes. The data of your customers can be retrieved with one click from the built-in CRM system. The same goes for the prices of your products or services. And all that is built into one tool.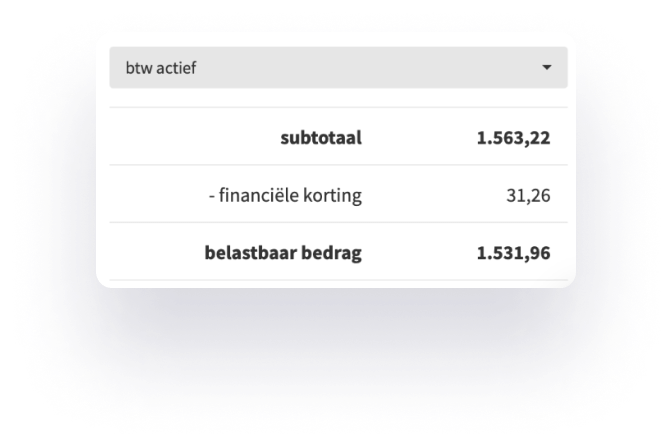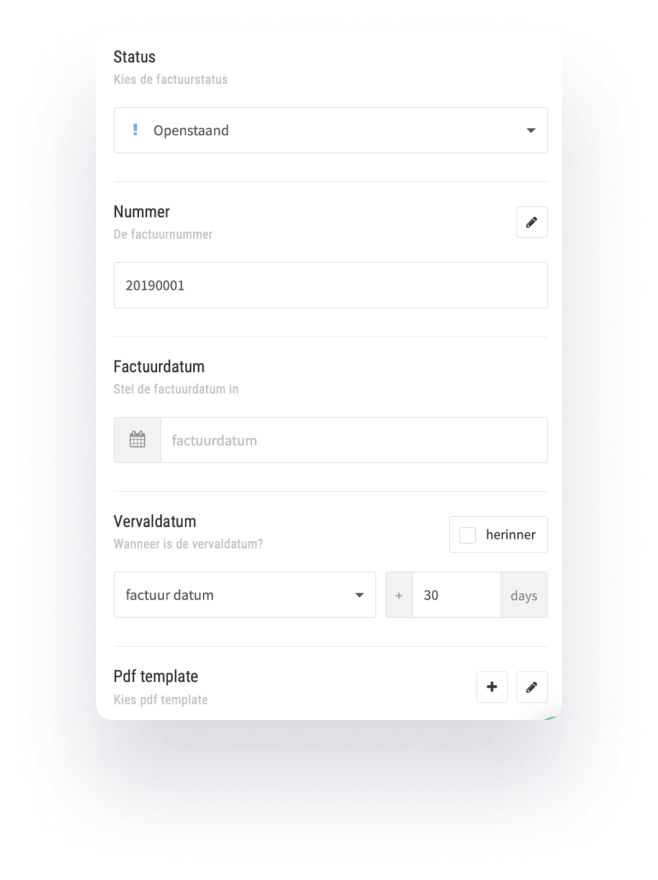 Thanks to seamless integration with these apps, your billing runs even smoother.
These smart apps work smoothly together with CoManage. This way you can save even more time in your administration.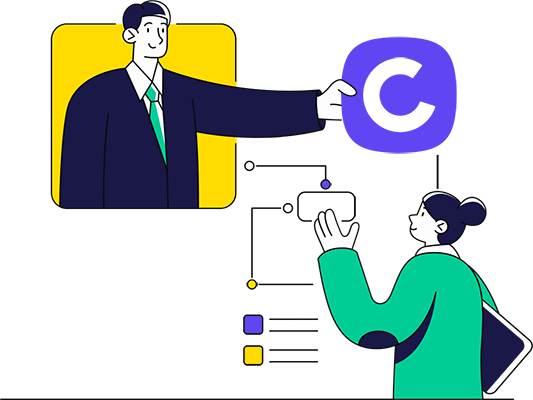 Boost your sales with our simple CRM system.
With our built-in CRM system, you have your entire customer database at your fingertips at all times. We store all your customer data safely in the cloud. That's a big difference with a customer database in Word or Excel.
Easily manage your customers in CoManage
You only need a VAT number to add a company to your CRM. CoManage automatically fills in all the other data. This way you immediately have the right data for your quotations and invoicing.
And if you already have a customer file in Excel, you can import it into your CoManage CRM with one button!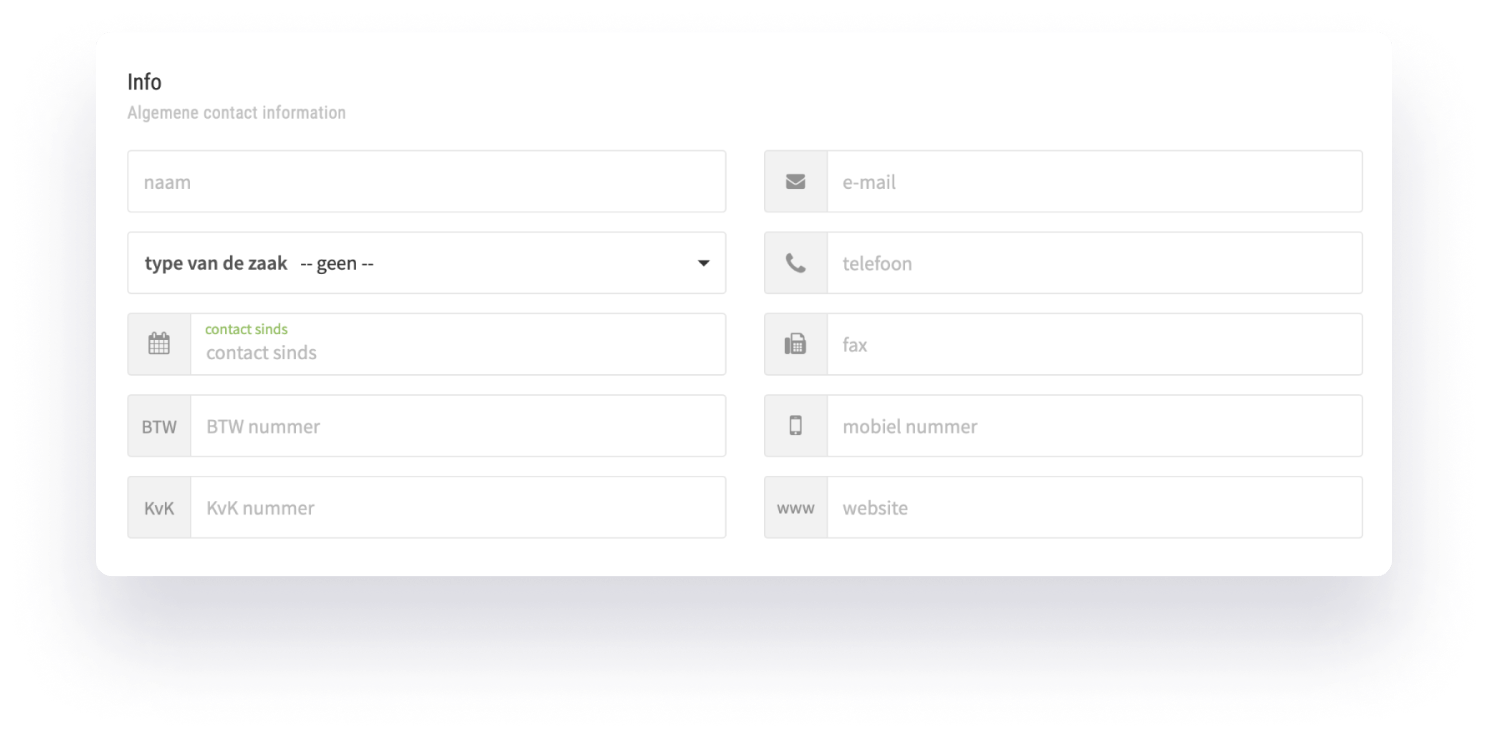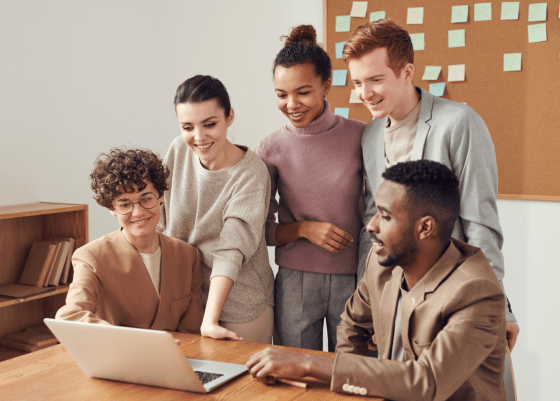 Totally customized for small businesses and freelancers.
In our CRM system you can create as many accounts for your employees as you need. For this you pay only 7.5 euros per month per user. A trifle compared to the time your team gains with administration. For each person, or company, you can also add notes. So you never forget important aspects of your business partners and customers.
Kijk! Zo overzichtelijk werkt CoManage.
Wat je niet ziet, geloof je niet? Check dan snel hoe gebruiksvriendelijk onze interface écht in de praktijk werkt.
Need help? Our team is always there for you, even on weekends.
Getting stuck with your invoices or quotes? Or do you have a pressing question or request for the support team? Start a conversation via our chat, or send an email to support@comanage.me. Even on weekends and late hours, we're happy to help you out!