Architectural firms
The partner for architectural firms
As an architect or interior designer, you go through several stages with a client. Often there is an initial orientation meeting, then a first design is made, then some adjustments follow and then there is often a follow-up. This may not necessarily involve several offers and invoices, but it is still nice to know which clients are still ongoing and in which phase a project is. Every customer and every project deserves proper follow-up and completion. Quotes can be extensive, but several elements will recur more often. You store frequently recurring services in CoManage to send out quotations faster.
digital administration invoicing, customer management, ...

professional offers flawless and fast

time tracking your hours effectively

manage purchase invoices and other costs

7/7 support every day from 9h till 22.30h

extensive project management including administration
Discover the advantages for architectural firms
And see why CoManage is the favorite
administration tool for many architectural firms
Tracking long-term projects
Every project has its own phases. In CoManage, you can easily keep track of which project is in which phase. This way, your follow-up will always be 'on point'. For similar projects, you can easily create a template that you can use more often.
Create extensive quotations professionally
A quotation contains a lot of explanation. Sometimes part of this explanation corresponds with different customers. That's why in CoManage you can easily create a template for different types of quotations. This saves time and time is money.
Store all customer information in one system
One customer only requests a quotation and the other customer you build a long-term cooperation with. Still, it is handy to store all this information in one place. In CoManage, you can easily keep all this information together.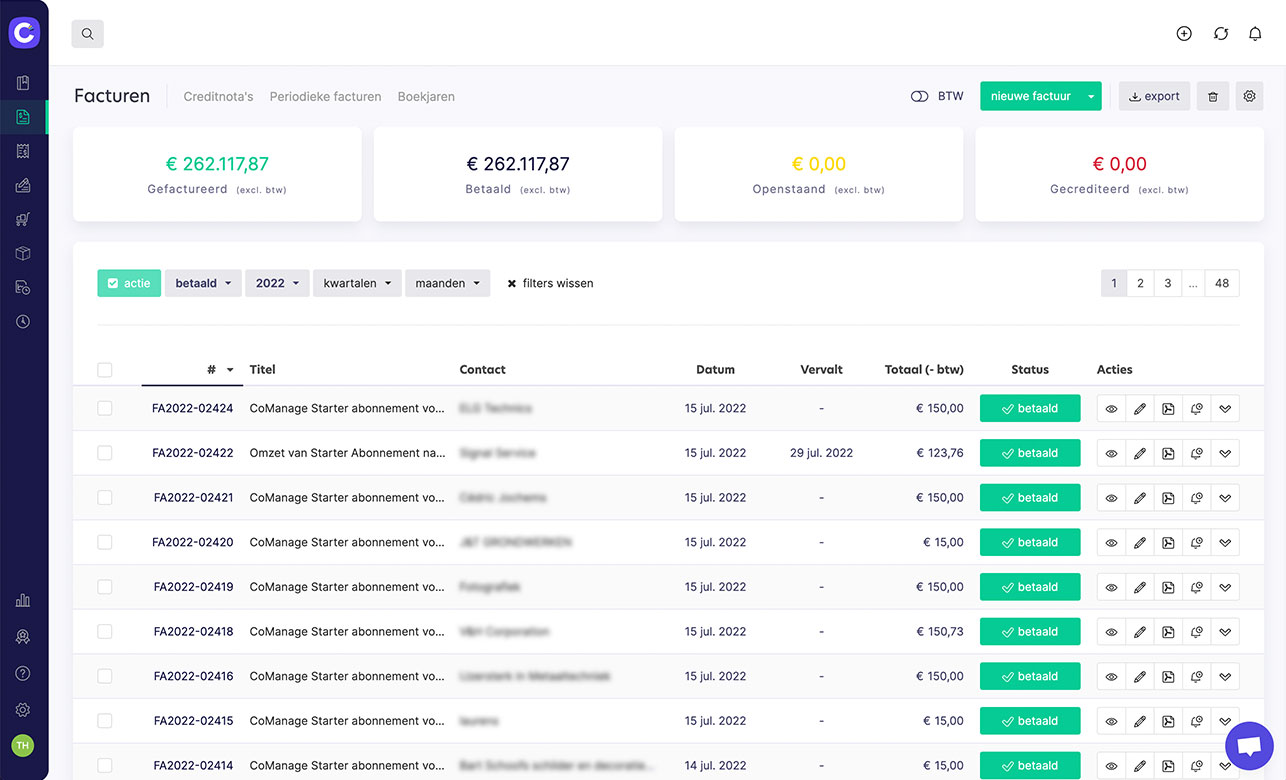 Functionalities for architectural firms
With CoManage you have a collection of different tools which make your life easier as a architectural firm:
Blog posts for architectural firms