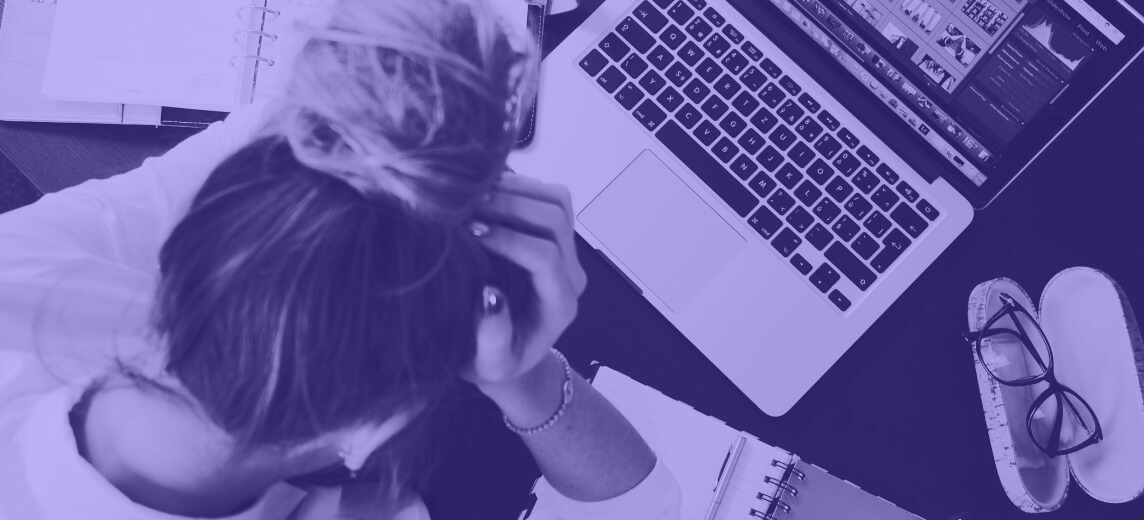 Always accessible as a self-employed entrepreneur. A smart approach, or not?
As a freelancer or self-employed person, you want to be available at all times. But as your own boss, you need to watch over your time. How? These 5 tips will help you on your way.
What does your 24/7 accessibility bring to your sole proprietorship?
The answer is short and painful: distraction.
It's fine when you have free time. But even then, you're in contact with your customers. It itches to check your email, answer the phone, send a tweet, create a quote....
In the hustle and bustle of the day, you hope you're on the express train to success. By being constantly available, you're in fact on a slow train. Your customers are the drivers and let you. Stop. At. Each. Station.
At each stop, you must try to get back up to speed. By doing so, you achieve the opposite effect of what you want.
The more you are interrupted by customers, the longer it takes to reach your destination.
This will cause stress and frustration in the long run. In extreme cases, wanting to be permanently available leads to burnout.
So the question is:
Why do you always want to be accessible to your clients anyway?
As a freelancer or self-employed human being you live unconsciously with 3 fears:
1. The fear of missing out on opportunities if you don't respond quickly enough.
2. Fear that your clients will be dissatisfied if you make them wait a while.
3. You're terrified of having to fire yourself.
If fear was a consultant, it would be a billionaire
As a self-employed human, you change in 2 seconds from CEO to facility manager who has to replenish the coffee supply. After all, you won't last long without it.
You rightfully earn the title of "Employee of the Month" throughout the year.
And yet, you constantly think that an extra hour a day would solve your self-employment problems.
What would you do with that extra time?
Chances are you would be available 25/7.
After all, the world is always at your fingertips. You have to be tough to shut yourself off from it.
Unless you apply the following 5 tips....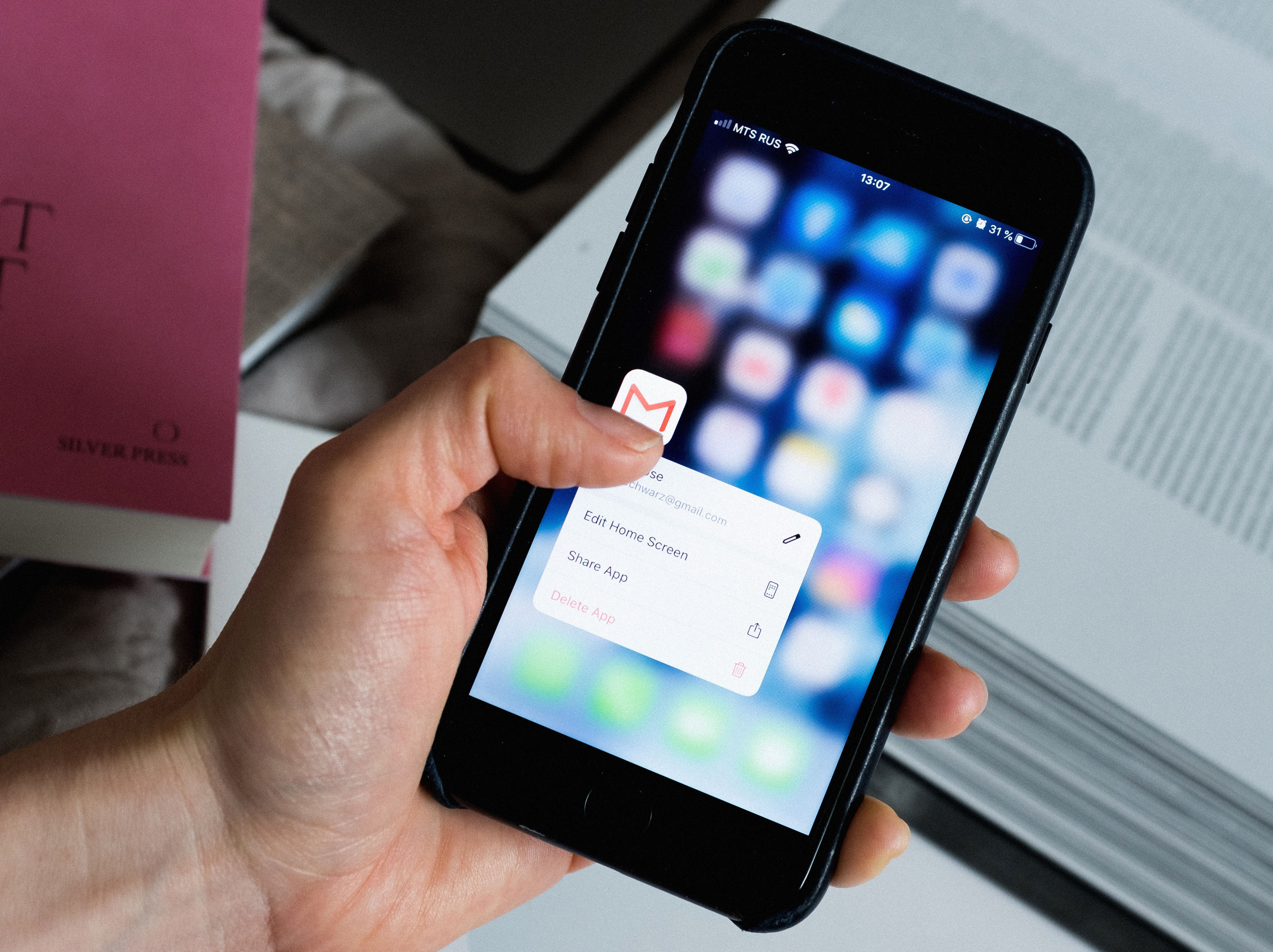 5 risk-free tips to not always be available as an independent entrepreneur
As you are subconsciously afraid of losing customers and revenue, they often suffer from a panicky feeling as well.
The deadline is approaching

Your customer is not aware of the status of your work

There are urgent changes

The budget is running out

The quality is too low...
In these situations, you are the only person who can reassure your customers without having to be constantly available.
You can apply the solutions below right away...
---
Tip 1: Let them know when you are available
Do your customers not know when you are available to them? Then you become a puppet in a puppet theater.
To keep control, clearly state your working days and office hours.
Communicate this in as many places as possible. This will increase the chances that customers will know... and respect your availability.
On the contact page of your website

In a message that you automatically send when someone fills out a form

In your voicemail message

In Out of Office emails (+ always announce your vacation in advance)

In a footnote in your emails
For example, feel free to adapt this email footer of a freelance translator to your situation:
Like you, I love correct translations. For this I need to be able to concentrate 100%. Do you have a question? I'm happy to answer your email during weekdays at 8am, noon and 4pm.
Have you noticed that the freelancer does not mention a phone number?
This is not by accident....
---
Tip 2: Let clients know how to reach you
One customer calls, another emails and a third... does it all wrong.
Social media is not the best channel for reminding your customers about their invoice
This is an extreme example, but the same is true for:
a 2,000-word email to elicit an urgent response from your customer

a phone call to discuss 20 changes to your graphic design
If the communication is not smooth with your client, suggest that they switch to another medium.
Also briefly explain why this is a better idea for everyone:
Can you briefly put that on email? I'll look at it more thoroughly then and call you back tonight after 6pm.

I have lost the thread in my emails. Can we have a 5 minute call tomorrow at 10am?
To make meetings with your clients as efficient as possible, do the following:
Agree on a clear date, starting and ending time

Share a list of points you definitely want to discuss in advance (and ask your customer to do the same)

Remind clients of your appointment one day in advance

Show up on time

Stop the meeting at the agreed time
Finally, urgency also determines how customers will try to reach you.
The caller is faster
What do you do best in an "urgent" situation when your phone is switched off?
You can read that in the next tip.
---
Tip 3: Set up a VIP or emergency line
If continuous availability is part of your service, you have no choice.
Just make sure you charge it on your invoices. Yes, even if your customer has not tried to reach you.
In addition, you can be (temporarily) more available to certain customers.
More is not the synonym of always. Just as less is not the synonym for never.
Create a separate email address

Or use a different telephone number for urgent interventions

And use a separate phone for both your VIP email and VIP phone number
This approach gives customers a sense of exclusivity and trust. And that often culminates in years of close cooperation. Or positive reviews like this one:
"Always available to solve small or big problems. The Livechat is a handy tool to get a quick answer to all your questions. In addition, the program provides a handy overview of the financial state of your business!"
Heidi Bangels
If you choose to be more accessible, you need to put brakes on yourself. The following tip will help you do just that.
---
Tip #4: Communicate at set times.
If you check and handle your emails, voicemails and social media at a set time every day, 2 important things will happen:
you retain full control over your precious time

Your customers get used to it quickly.
If you comply with your own terms and conditions, customers will know after a while that you're there, even if it's not always NOW
To prevent that you are suddenly a few hours further, also apply the following tips:
Set aside a maximum of (half) an hour per "communication session"

Start carefully. The first week, for example, you can check your e-mails or voicemails every hour. After that, you can do this every 2 hours, or even once a day.

Limit your emails to 1 question.

Read an email only 1 time.

Send emails only to people who need to receive them.

Send emails only during your business hours. You can write them on the weekend, but don't hit send until Monday morning. Or use the 'send later' feature in your email program.

Never check your emails and social media channels before you go to sleep, or when you get up.

Block time in your agenda to remind customers of your quotes.
That last point brings us to the next tip....
---
Tip 5: Block all communication when you are working
Working and being reachable are not the same thing.
Your smartphone is not a window to the world. It's a door you open. Or close...
This seems simple. Until you try it out. With the following tips, after a while, you'll be more successful.
Turn off your phone

Close your email program on your computer

Turn off all notifications on your computer

Turn off your wifi unless you really need it
Can you keep this up?
Then you've earned the title of "employee of the month" next month as well.
The difference with last month is that you will have time to celebrate undisturbed.
---
Conclusion: as a self-employed person or freelancer, do you need to be constantly available?
You are your own boss, but that doesn't make it any easier to also be the boss of your time.
Always being available to customers is not an option. Nor is being available at all times.
If you want to be successful, you have to be ruthless with yourself. The tips in this article are invaluable. It won't hurt to print them out. Even better is to apply them immediately.
In summary, they boil down to the following:
Let your customers know you are there for them. Even if you're not always available.
Once your customers know this, it frees up a sea of time. For your customers, your work and and your personal life.
You don't have to do it alone. The CoManage team is available 7/7 to support self-employed persons and freelancers like you with their administration.