Installation companies
The partner for installation companies
As an installation company you deal with different types of customers. For some customers you install something new, for others you repair something and for others you have a maintenance contract. In CoManage you can easily create quotes for all these customers, send invoices or even periodic invoices for maintenance and keep track of all projects. You also add products and services once and then use these on your quotations and invoices. In addition, you also easily keep track of your hours worked per customer to be able to fully bill everything to the customer.
digital administration invoicing, customer management, ...

professional offers flawless and fast

time tracking your hours effectively

Manage purchase invoices and other costs

7/7 support every day from 9h till 22.30h

extensive project management including administration
Discover the advantages for installation companies
And find out why CoManage is the favorite
administration tool for many installation companies
Periodic invoices for maintenance contracts
Do you visit customers every quarter to do the same maintenance? Then a periodic invoice is ideal. You set the frequency of the invoice and are assured that you send out the invoice to the customer every quarter. You no longer have to worry about this.
Inventory of products
Products and stock are easily added in CoManage. Every time you create a quotation or an invoice containing products, CoManage automatically deducts them from your stock.
Track hours worked per customer
In one working day there are probably several colleagues working for different customers. Then it is convenient to be able to track all hours worked for each customer. This makes invoicing afterwards an easier job.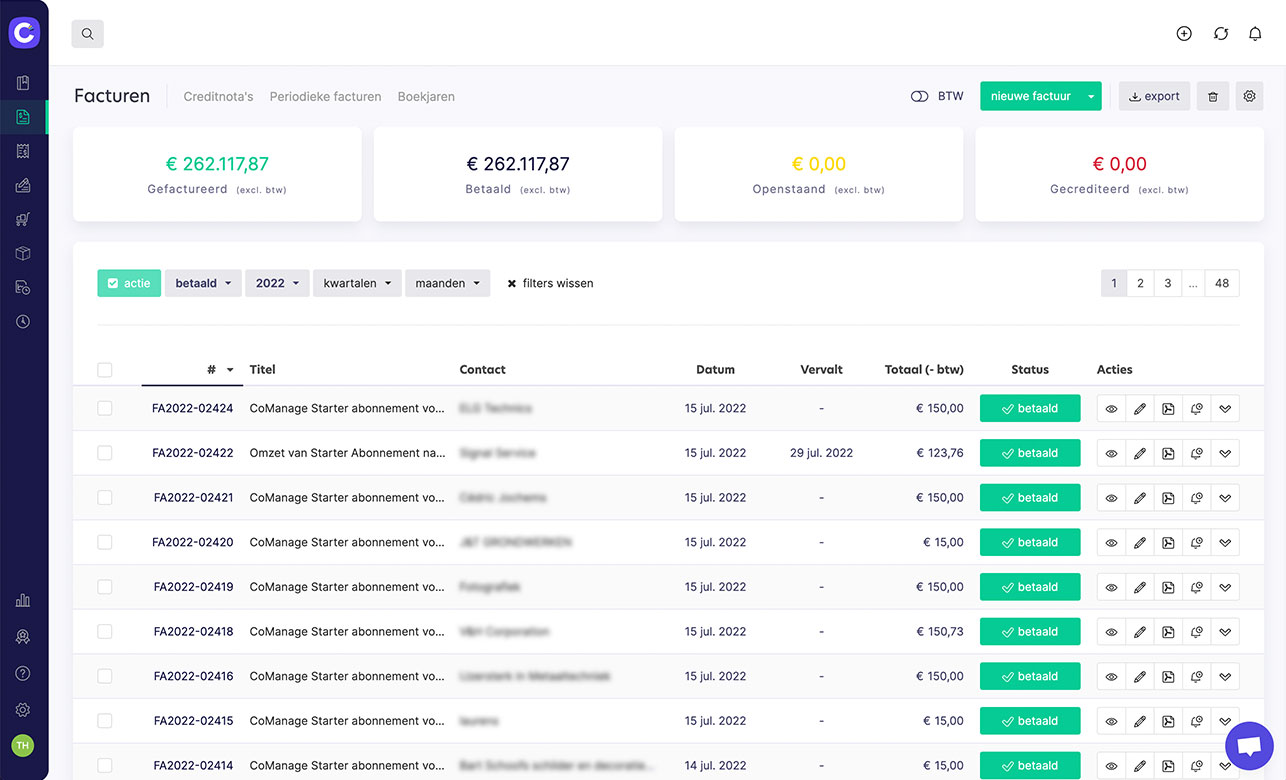 Functionalities for installation companies
With CoManage you have a collection of tools which make your life as an installation company easier:
Blog posts for installation companies