Garden contractors
The partner for garden contractors
As a garden contractor, you have different projects per customer and therefore deal with different quotations and invoices. You often have many different products and services that you sell. In CoManage, you only need to store all these products and services once and then you can easily use them on all your quotations and invoices. Hours of all employees can be easily registered per customer and project. Short-term and long-term projects can be easily visualized in CoManage. This way, every team member knows exactly what phase a project is in and what his or her tasks are.
digital administration invoicing, customer management, ...

professional offers flawless and fast

time tracking your hours effectively

extensive project management including administration

7/7 support every day from 9h till 22.30h

e-invoicing ready for the future!
Discover the advantages for garden contractors
And find our why CoManage is the favorite
administration tool for many garden contractors
Being able to create personalised quotes quickly
You create a different customized quote for each customer each time. Yet with CoManage, this can be done quickly by using your own template and entering products and services in advance.
Periodic invoices for maintenance contracts
Do you have an agreement with the customer to do quarterly garden maintenance? Then you don't have to create the invoice every time, just set up a periodic invoice to be sent every quarter.
All tasks for one project neatly together
Every project will need some preparation and then the work starts. All these tasks can be easily tracked per project. The person responsible can also be added to the task.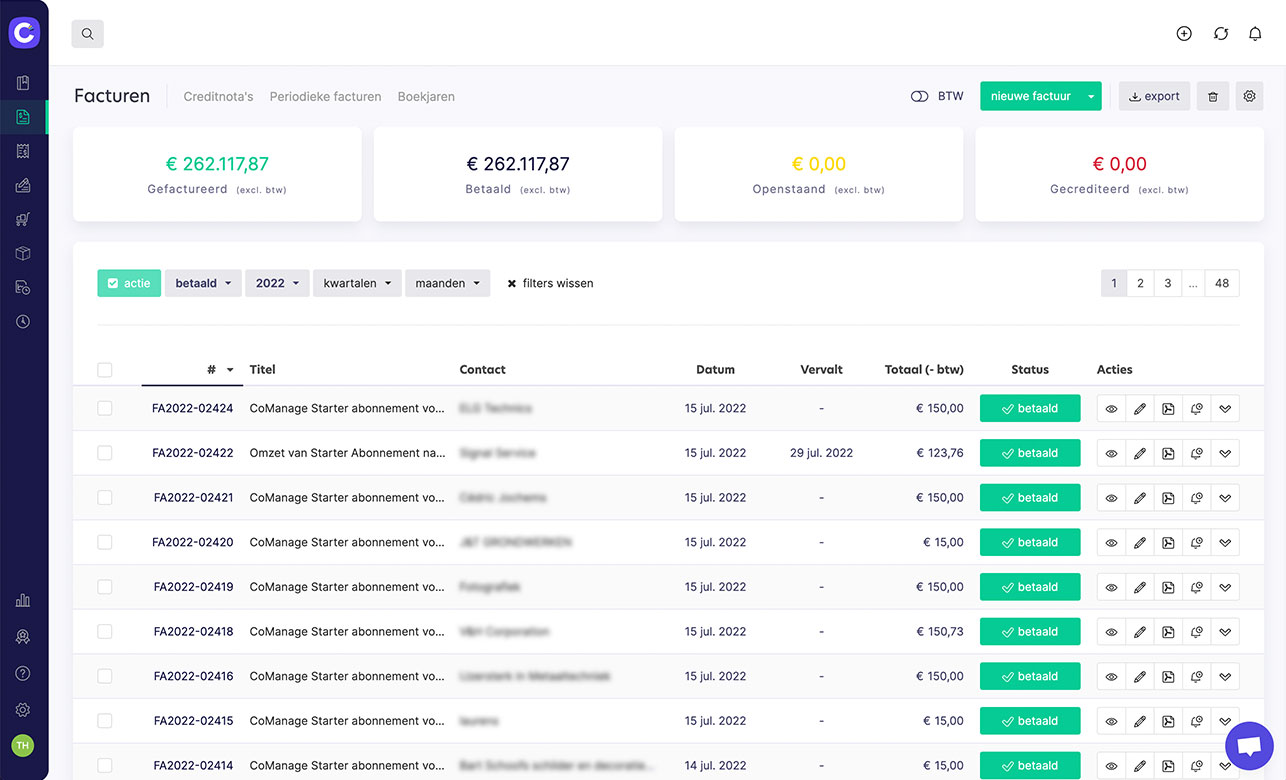 Functionalities for garden contractors
With CoManage you have a collection of tools which make your life as a garden contractor easier:
Blog posts for garden contractors