Consultancy firms
The partner for advice and consultancy firms
Whether you advise on technical, organisational, legal, financial or scientific matters, CoManage can be the partner for your administration. You can easily send out the most professional invoices and quotes in your own branding. You can also manage a wide variety of projects in our project management functionality. And furthermore you easily keep track of how many hours you and your colleagues spend per customer or project.
digital administration invoicing, customer management, ...

professional offers flawless and fast

time tracking your hours effectively

manage purchase invoices and other costs

7/7 support every day from 9h till 22.30h

customer management always up-to-date
Discover the advantages for consultancy firms
Read below why CoManage is the favorite
administration program of many consultancy firms.
Daily insight into the numbers
As an agency, you have several employees and several projects, so a total overview of your figures can be handy. Every month you can see how much has come in and gone out.
Keeping an eye on current projects
For every project you have preparation time, you have travel time going to and returning from appointments, you have different appointments and have to deal with deadlines. Having a clear overview of ongoing projects every day is nice.
Every team member keeps track of his or her hours
Every team member can do this themselves in the tool or they can hand in the hours to the administration manager, who will fill them in. Hours are billed to the client on time or tracked per project.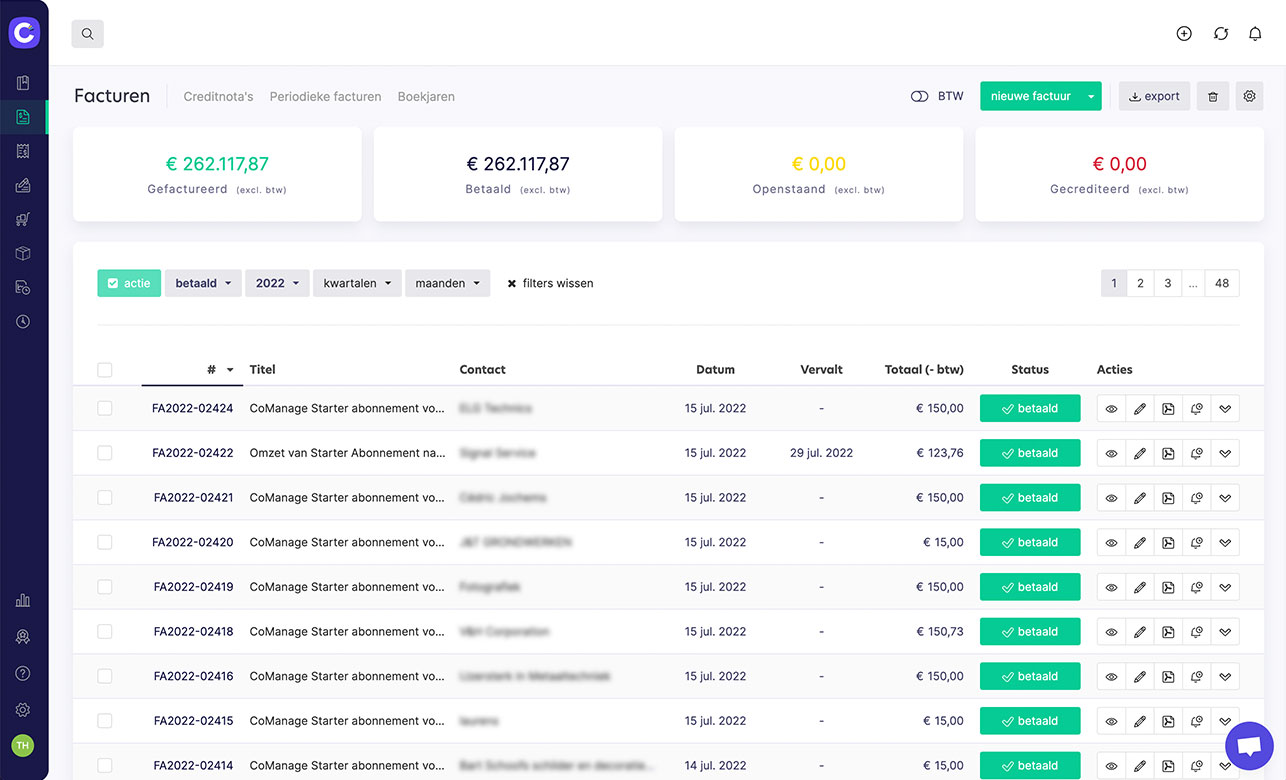 Functionalities for advice and consultancy agencies
Met CoManage you have a collection of tools which make your live as an advices and consultancy agency easier:
Blog posts for advice and consultancy agencies