Construction companies
The partner for your construction project administration
As a construction company you are often very busy during the day and sometimes even on weekends with the project itself. There is little time left for administration. Therefore it is convenient if this can be completed quickly and properly. With CoManage you have a partner for sending out quotations and invoices on time, but also for time registration and project management. All materials and services that you have as a construction company can be added in CoManage. After adding them, you can easily create the best quotations and invoices for different customers. Projects and the associated administration are also all easily kept in one tool. This way you won't spend much time on this part of your job and you won't have to worry about it anymore.
digital administration invoicing, customer management, ...

professional offers flawless and fast

time tracking your hours effectively

manage purchase invoices and other costs

7/7 support every day from 9h till 22.30h

product- and stock management of the assortment
Discover the advantages for construction companies
Read below why CoManage is the favorite
administration tool for different construction companies
Interim invoices out the door quickly
Without that one paid invoice, the project can't move forward. Fortunately, with CoManage, the interim invoice is sent within 1 minute.
Insight into a project's phase
One project is still in its early stages, but another is almost finished. So you know exactly whether a new project can arrive.
Insight into the hours worked per team member per project
At the end of the working day, the hours worked can easily be entered per team member and per project. This way you keep a good overview of the hours worked.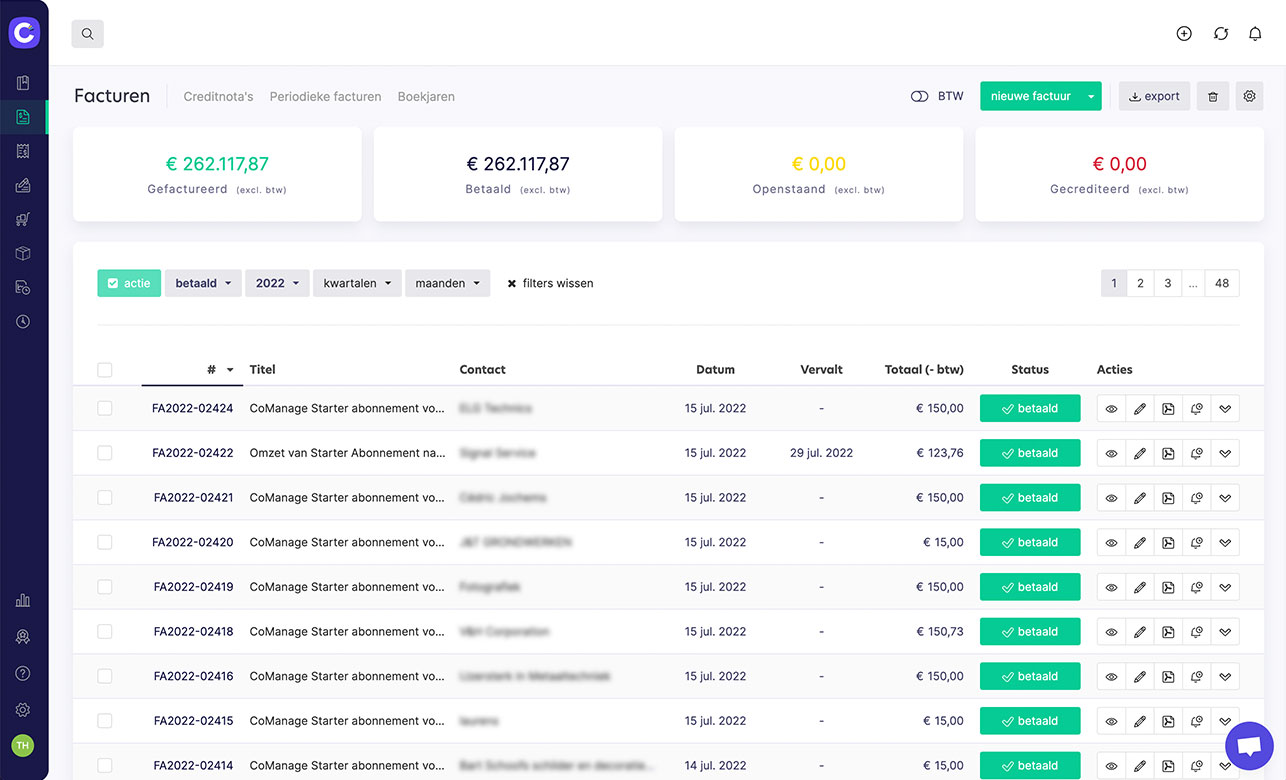 Blog posts for construction companies