Funding raised for growth of CoManage
Maybe you've already heard our news, but we'd also like to take you through our story. Last year we raised an investment of 700,000 euros in collaboration with The Harbour. We are convinced that we already have a very good tool, but we want to continue to improve. We also want to help more customers make administration easier. This investment makes it possible to help even more freelancers and small businesses with their administration and at the same time makes it possible to expand our functionalities to improve our tool.
7 on 7 feedback from CoManage users
Via our 7 on 7 support, we receive questions daily. A roofer prepares his quotes and invoices in the evening or during the weekend. If he has a problem, he doesn't want to get a support ticket. During daytime he sits on a roof somewhere and doesn't check his emails or answer his phone. The roofer wants to get help immediately. We want to continue to offer this support in the future. Our waiting time is on average 2 minutes and 12 seconds. The questions are not only about the current functionalities, but we also receive questions about functionalities that are currently missing. Our funding makes it possible to add new functionalities to our tool even faster. This has also made us decide to set up a functionality request page. Through this page in the tool, you can like new features and request new features. Via this page we want to stay up to date on all wishes and we work on the functionalities our tool users want.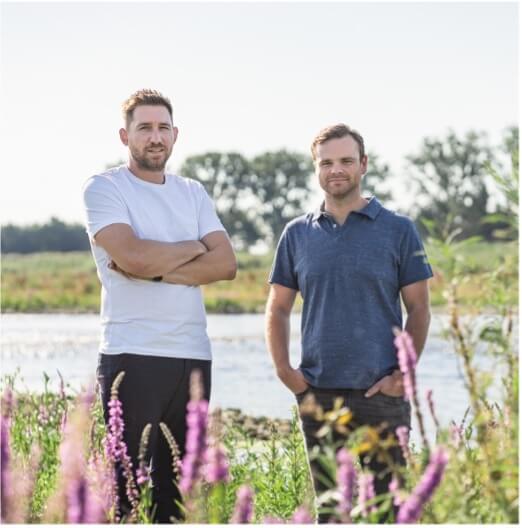 New developments
We want to keep you informed on all new developments monthly. The funding makes it possible for us to expand our CoManage team and constantly make new improvements to the tool. You can expect the following functionalities this year:
Mobile app for IOS and Android

Time registration module

Extensive project management
Via our website, newsletter, and social channels as Facebook, Linkedin and Instagram we will keep you informed on all developments.
Thanks a lot!
Without you, this funding would never have happened and we thank you for that. Because you use the tool every day and provide us with feedback, we can continue to grow and together we will make that annoying administration a breeze! 😃🚀
Kind regards,
Thomas Houben and Jeroen Opsteyn
Founders CoManage